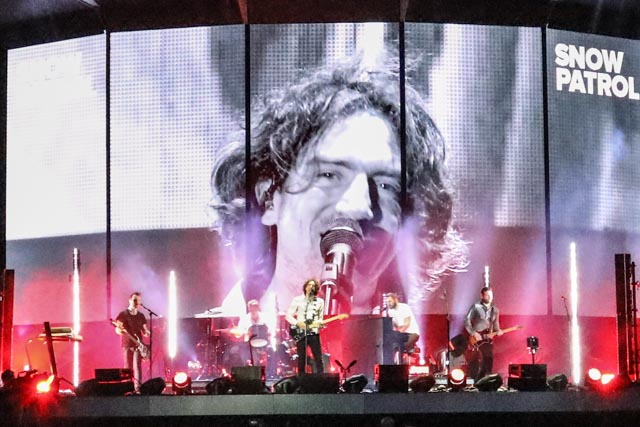 ATLANTA SHOW DATE CHANGED TO 9TH NOVEMBER
28 September 2018
Snow Patrol's performance at the Ed Sheeran concert at Mercedes-Benz Stadium in Atlanta, GA has been changed from Saturday, 10th November to Friday, 9th November to accommodate the Atlanta United 2018 MLS Cup Playoff match.
All tickets issued for the original date of November 10 will be honoured for admission to the show on November 9.
If you require a refund then simply click the refund link on your Ticketmaster order in My Account on your computer or mobile device (you won't see the link in your app) or by calling Ticketmaster at 1-800-653-8000.
Information and tickets for all upcoming Show Patrol shows can be found HERE.
Photo by Graeme Hunter