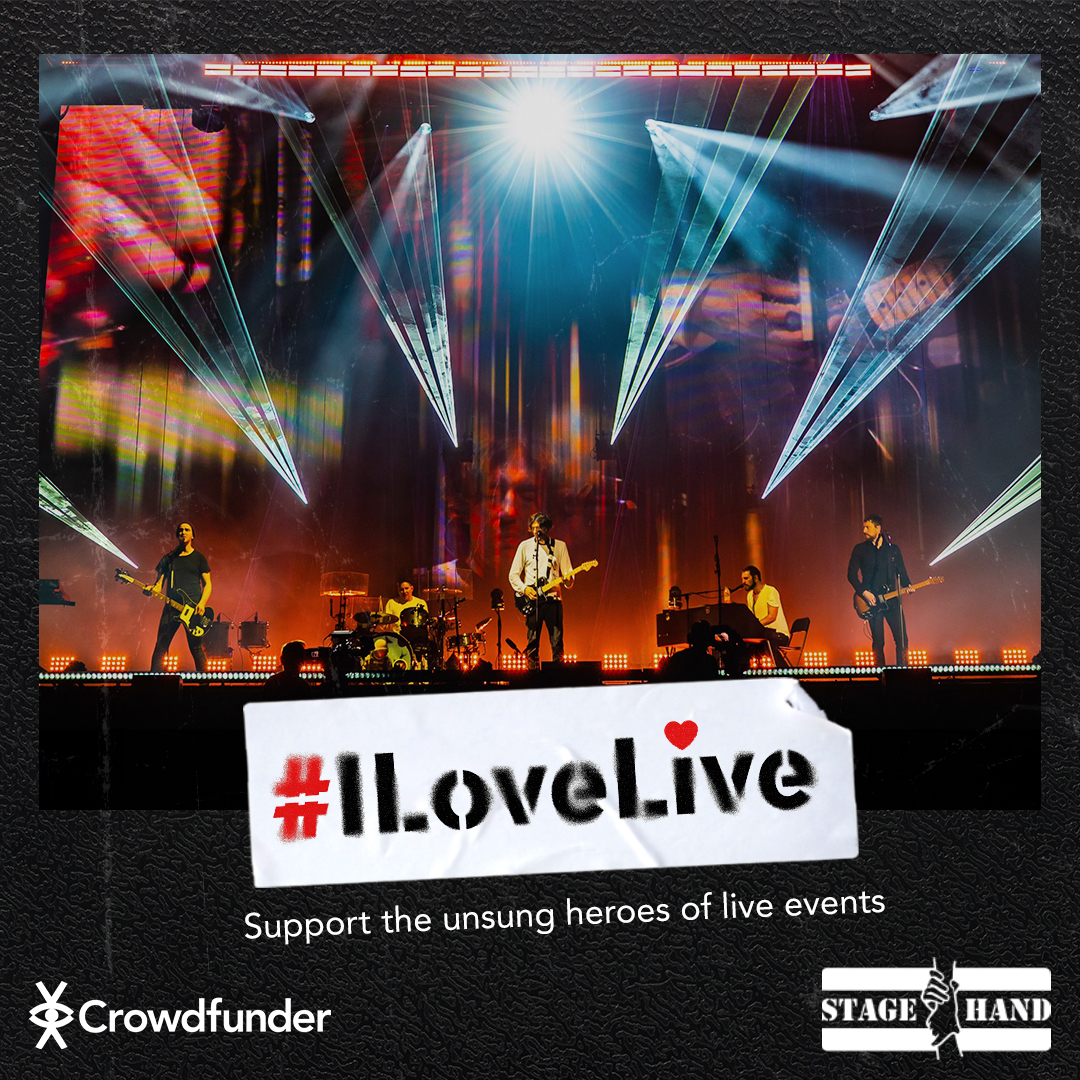 #ILOVELIVE Crowdfunder
16 December 2020
None of our live shows would happen without our incredible crew. They start working hard on our tours long before we step into a rehearsal studio (Neil). 
They are the first to arrive at the venue on gig days (Kim) and the last to leave the venue (Kim).
So we are excited to be involved with the #ILoveLive prize draw which launches today to raise vital funds for all the unsung heroes who work behind the scenes in the live music industry.
Head over to our Crowdfunder page for a chance to win exclusive prizes and a VIP experience with us. New rewards added every few days so keep an eye out …